As reported about 10 days ago, Milan Lucic is a Boston Bruin once again.
Personally, I am reluctantly rejoicing. Hesitantly happy. Because I always liked Lucic, and hope he enjoys his season here. And I also hope the Boston fanny nitwits realize what they're getting and aren't too hard on our (once) prodigal son.
Milan Lucic's Road Back to Boston
It's recently come out that Lucic had discussions with about half the league – and the Blackhawks were a strong suitor. The Hawks need to protect (newly acquired next big thing) Connor Bedard, so that makes sense.
Bruins' Offseason Acquisitions: James van Riemsdyk and Kevin Shattenkirk
The Bruins would have had the best July 1st ever – if it were 2013. In addition to adding Milan Lucic, they added James van Riemsdyk and, long rumored to be in the Bruins plans, defenseman Kevin Shattenkirk. All three have ties to the New England area. JVR and Shattenkirk are both Hockey East alums, having played at UNH and Boston University respectively. While Lucic spent his formative years here in the Hub of the Universe.
All are on the back nine of their careers, but bring a unique skill set to the 2023-2024 Boston Bruins.

JVR is a big body that put up 29 points in 61 games for the Flyers last year. He's going to be counted on to help anchor the 4th line on a nightly basis with Lucic, and can potentially slide up the lineup in case of injury, or as an in-game adjustment from Coach Jim Montgomery.
Kevin Shattenkirk has been toiling away on a couple of really crappy Anaheim Ducks teams the last few year – so you're excused if you said, "Shattenkirk still plays hockey?!" Yes, yes, he does. Shatty managed 27 points in 75 games last year and was a dismal -20 playing on a shitty team. He's been linked to the Bruins for as long as I can remember, and it seems like this is the natural progression. He's still got a little game and can definitely still be a veteran bottom 6 pairing.
Milan Lucic, as documented, is what he is these days. He can still play a little, and he can still fight.
Milan Lucic's Donnybrook Prospects
Milan had three excellent tilts last year. He's going to need to be sharp as the Toronto Maple Leafs added veteran tough guy, Ryan Reaves. Many consider Reaves to be the reigning heavyweight champion in the NHL. I'm looking forward to seeing how Lucic does against him, and we certainly can't forget that Arber "WiFi" Xhekaj is still in Montreal. You knew I couldn't go two posts without bringing up the WiFi. Point being – theres thems guys, and a few others in the Eastern Conference, that realistically could keep Looch's fight card full. New NHL be dammed.
Still, it all seems like a Boston Plan B. All three are veterans, and all three are on that back 9.
Bruins Trade Tribulations
Boston looked to be headed in the right direction when signing Tyler Bertuzzi when they shipped Taylor Hall and sent Uncle Nick Foligno to Chicago. It was a classic salary dump. I'm not Don Sweeney, and I wasn't in the room for any discussions, but it seems like they had a giant window in which to get something done with Bert, and they just couldn't do it. The money he signed for in Toronto seemed reasonable.
Then, the Bruins let Garnet Hathaway go for short money too. Dimitry Orlov was way out their price range, so it seemed they HAD an ability to keep Hathaway or Bertuzzi, but not both. Instead, they wound up with neither, got three patchwork pieces, and thusly are going to arbitration with Trent Frederic and Jeremy Swayman.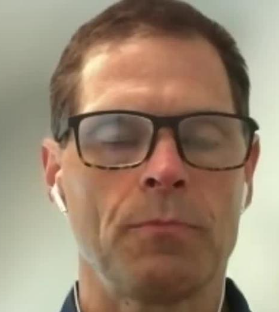 It's a very dicey situation right now. The free agent pool this off-season is shallow. Next year it will be deeper, and the cap is going up. A lot of clubs seem to be taking a "wait and see" attitude until 2024.
If I were Don Sweeney, I would demand to know if Patrice Bergeron is coming back. Further, I would be taking calls on anyone not named Swayman. He may be doing those things in the background, and in public we're getting the boilerplate.
Fuggit: I can't pretend I'm not pumped that Lucic is back. And he seems pretty damn happy about it too. I hope he fights a lot and can chip in offensively. I hope he has that golden year Lucic Smash attitude. And I also hope this season isn't a massive step backwards.